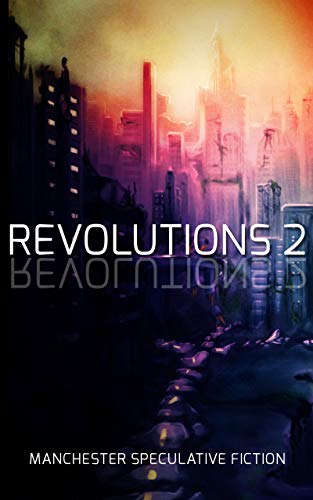 Return to the city you never knew existed.
Revolutions 2 is the second anthology of speculative fiction set in Manchester.
It features a variety of alternate worlds, extreme graffiti, a date with a Lego figure, overly-literal squids, a plague-carrying kitten, legendary Russian birds, a praying mantis that needs a job, giant bees, a ghost bus, virtual reality, zombies and time travel.
And, of course, there's Stockport viaduct.
Featuring my story "To The Eastern Gate." Available from Amazon.