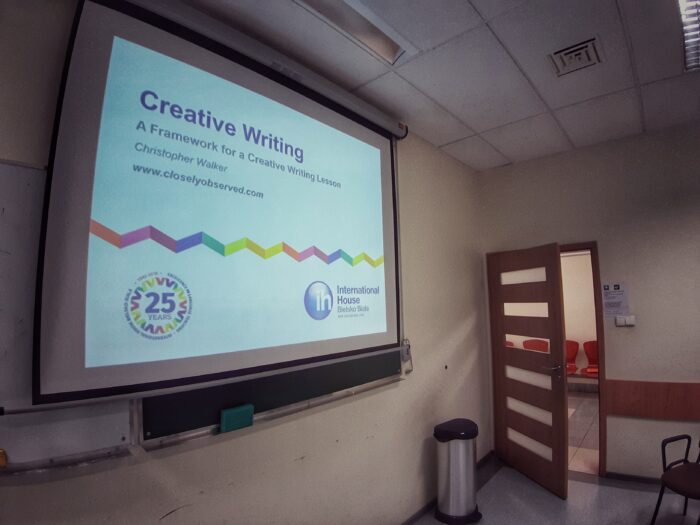 On Friday 20th September I was lucky enough to find myself in glorious Gdansk at this year's IATEFL Poland conference. My 60-minute workshop was all about a simple framework for giving a creative writing lesson in the EFL classroom. We looked at how to find a 'point of interest', and how 'motivated characters' could interact with that point in order to give us the foundations for our plot.
If you'd like a copy of the presentation, feel free to download it here. I don't mind if you use it in your own classes, or as an input session at your school.
Thank you to all who attended, and thank you also to my school, International House Bielsko-Biala, who sponsored me on this trip.