Are you an English language teacher? Do you need a new resource to help you in individual and small group lessons?
'Sixty-Six Little Lessons' might be just the thing for you. It's a resource designed by an EFL teacher for other EFL teachers – and I know it works well because I've used it extensively in my own lessons.
The idea is fairly simple. Each lesson begins with a picture description, and a few B1/B2-level questions. The next page then widens the topic, supplying B2-C2 level questions and some suggested language; then there is a speaking task, again with supporting language, and finally a homework task for students to look at.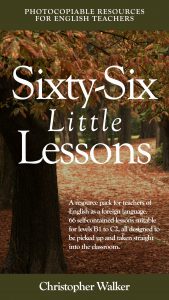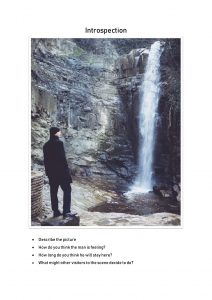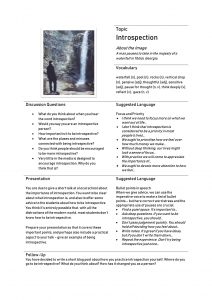 The printed book is available online at Amazon (UK and US), and you can download the pdf along with the optional ppt slides from my Shop.